Kannappan Grands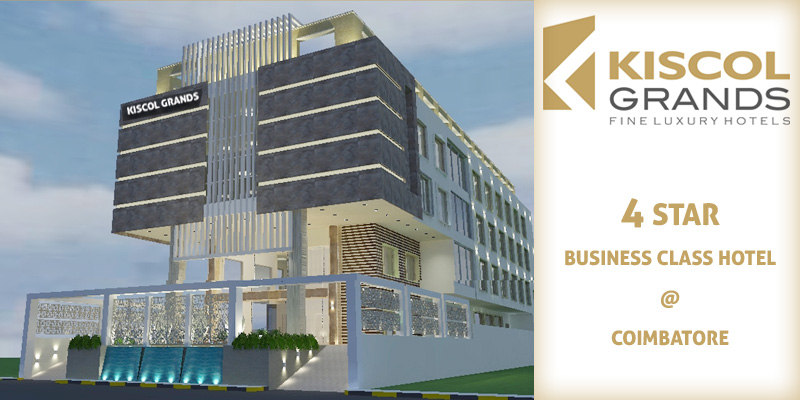 Hotel KISCOL GRANDS is classfied under 4 Star Hotel with full centralised Air Conditioner rooms.
One of the finest hotels, The KISCOL GRANDS Inn has suite rooms and is located at Tatabad near Powerhouse in the heart of Coimbatore, close to the shopping and business areas. The KISCOL GRANDS offers discerning travellers a world of convenience in the best traditions of South Indian Hospitality. One of the finest hotels in Coimbatore City.
Another advantage that The Kiscol Grands Hotel is in central location of Coimbatore walkable distance from the Railway Station. The Kiscol Grands is a 45-minutes drive from the Airport and Railway Station just 5 minutes away.