About KISCOL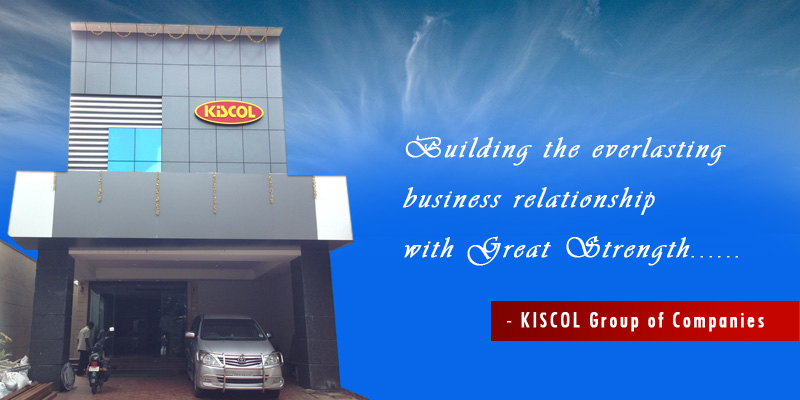 KISCOL is a company, four decades in the making steel to the highest standards, with technology from German based Evcon Turbo, the world front runners in steel technology. Standards that meet and exceed specifications of the world's most demanding customers in the construction industry, fabrications and manufacturing markets.
Mr.T.M.T. Thirumalaiswamy, father of our Managing Director Mr.T.S.P. Kannappan started small business in scrap trading and set up a shop in Coimbatore in 1967. Later along with his son Mr.T.S.P. Kannappan and grandson Mr.K.P. Thirumalai Raja in 2000, promoted Kannappan Iron and Steel Company Ltd (KISCOL) which has built a very good name in MS Ingot production also.
Kiscol Turbo TMT Bars, CTD Rods, MS Rounds and MS Ingots are the premier produce of the ultra modern facility which complies to international standards. Serving you the highest standard steel at the most reasonable prices.
Kiscol Turbo Steel is on the leading edge of technology with one the latest steel conversion plants in the country, capable of handling the highest standard of requirements of the ever demanding clientele. We serve our customers closely to their requirements ensuring all demands met; gaining the trust of the most demanding client.
Kiscol focus on innovative new materials, applications and processing technologies, working closely with our business partners to increase value all along the supply chain. We manufacture a wide range of products designed to distribute as much steel as far from the section neutral axis as possible and thus provide maximum flexural resistance.